Fizz Sticks - Whats all that Fizz about?
You guys would have seen from my Instagram stories that for the past week I have been trying out the Arbonne Essentials Fizz Sticks - I have replaced all my coffees, snacks and soft drinks with Fizz Sticks in hopes to form a new habit of not needing coffee and snacks through the day as they probably are my biggest problem when it comes to trying to live healthier.
So what are Fizz Sticks?
Fizz Sticks are a healthier replacement for your morning coffee and daily energy pick me ups. Fizz Sticks are made to help improve alertness and also enhance cognitive performance, help promote endurance, enhance motor performance, and help reduce fatigue. They contain antioxidants and a botanical blend of
ginseng, B vitamins, CoQ10, and chromium, combined with caffeine naturally derived from Guarana and green tea to help boost energy.
The Fizz Sticks are available in a variety of flavours but of course me being me I couldn't choose, so I decided to go for the variety tin available at the moment which consists of four flavours: Green Apple, Pomegranate, Strawberry and Citrus. To be honest in order to give a fair review on them this was probably also the best choice and I get to try all flavours for a lot cheaper than purchasing a box of each - the variety Tin retails at £51 but for those whom are my personal clients receive discount and are able to purchase it for £40! (see cover image for tin)
So lets get in to the review - Surprisingly I enjoyed all flavours although I was skeptical at first about citrus and green apple, Citrus honestly tastes like Fanta orange which was perfect for me as I LOVEE Fanta! Green apple, tasted exactly as is, green apple, if you like apple flavoured drinks such as appletiser, I would definitely recommend!
My two favourite flavours though are definitely Pomegranate and Strawberry, to be honest I expected nothing less from the strawberry flavour as I mean who can deny anything strawberry! But Pomegranate was definitely the under dog! I don't really reach for drinks flavoured Pomegranate nor do I really eat the fruit but its the perfect flavour of Fizz, not too sweet and the only one I found myself reaching for more every time I drank.
I was expecting the Fizz sticks to imitate a fizzy drink, which initially they do but if you shake them up a little they actually resemble squash/cordial drinks, this was what I find myself doing as I personally find them easier to drink this way. If you are also someone like me who in the winter loves a hot drink in the morning, then at first this may be difficult to swap out but after day one I felt the effects of them so quickly that I didn't really mind by day two! Side note, I know loads of people mix their fizz sticks in to their mock-tails and smoothies so you don't have to just drink them as is! Also, yesterday I had a genius moment! I think I'm going to try hot Pomegranate - I love hot Ribena and I think it will be quite similar - I will keep you posted on this one!
Okay, so the important bit! - After my first Fizz stick I won't lie, I was sat there thinking okay, you can kick in now!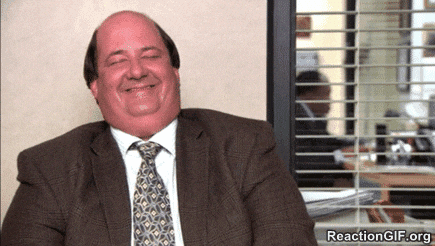 But obviously, that was never going to happen, my normal morning coffee doesn't even work that way! I had my first Fizz at about 3 O'clock when I was sitting down looking at the time like omg, I have to do dinner and put the girls to bed and only God knows how I'm going to manage that! After having been up all night the previous night with a poorly Noori. Of course I had the 'A-ha' moment and remembered I have the fizz sticks in my kitchen and literally ran to grab one in hopes for a miracle if I'm honest.
After having finished my fizz I still was like okay, any time now and then I went off to start dinner. GUYS! When I tell you I don't particularly like cooking, in our house MJ is the lover of cooking I just cook because I have to! Well, I was quite literally singing and dancing around the kitchen and made a banging, Curry Chicken and rice if I do say so myself! Haha - anyway, this was when I realised something had quite obviously kicked in and the fizz was working a miracle, because not only did I put the girls to sleep and do the usual routine, I was so much more productive with my evening. Recently, the girls go to bed and I reluctantly tidy up and the slump on the sofa till I fall asleep. I have been terrible with productivity of an evening and definitely been avoiding my long list of to-do. This evening how ever after having the fizz sticks I recorded two videos for my Instagram/Vlog and planned a lot of future content, as well as caught up on some admin. - Guys, I have even baked TWO cakes this week! What is going onnnnnnn!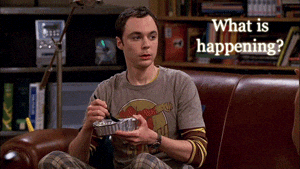 I found I was so much more alert and found it so much easier to concentrate, which has been a struggle since giving birth this time round. I have had no side effects that would normally hit when having any form of energy drink, such as anxiety, palpitations etc which has been my main fear! And like I said in my instagram story I thought I would need to have more than one fizz stick a day as I usually have more than one coffee, snacks and a fizzy drink or two at dinner! EW! But honestly, I have only had one a day, no cravings for any snacks or coffee and instead of having anything fizzy with dinner I've been having water!
Over all I feel really good, I would though say I will stick to fizz in the morning as past 3pm will keep me up till 2am and although I have been productive on the nights I've been up, I still prefer my bed! So, would I recommend? Most definitely, I think every Mama should have these stored and stocked up for when we all need that pick me up especially after a sleepless night, but honestly anyone who is constantly on the go or works long days, these will change your life!
Arbonne also have a detox programme designed to help you break old unhealthy habits, resulting in weight loss and new healthy habits which I definitely think I will do after all the Christmas food and drink I will be consuming in the next couple of weeks! Anyone who would like to join me doing the detox please drop me a message and I will share all the info on it with you! Also if you would like to try any of the Fizz sticks (green apple, citrus, pomegranate and strawberry) you can shop below! But for an additional 20-40% off your order message me here or on Instagram!